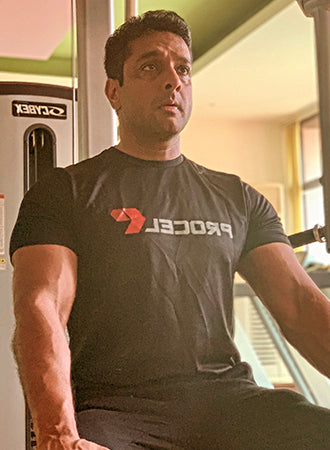 Backstory
As you must've guessed, this is the Founder's page so here I am. To be honest, I had no epiphany or awakening which drove this venture. Fitness has always been my religion since I was a 13 year old kid who first watched Balboa in Rocky-IV.
The image above is me at the age of 44, being in the best shape of my life. I've been doing this for over 2 decades now so it's safe to say that I'm a Founder with with some level of pedigree on the subject.
Also I have no Before-After transformations to show, perhaps because I've always been consistent with my diet and training all my life (see left picture of me at 22). Fitness to me is not about transformations. It's about progression.
I started my Neulife journey in 1999 when I sold the first jar of whey protein in this country (remember ON WHEY!). From then to now it's been quite a ride.
2 successful pivots (Distribution and EBO chain), 1 failed venture (e-Commerce marketplace) and here I am. Now building India's most scientifically advanced line of performance nutrition supplements and superfoods.
Here's a quick link to the backstory👉 Evolution of Protein Supplements in India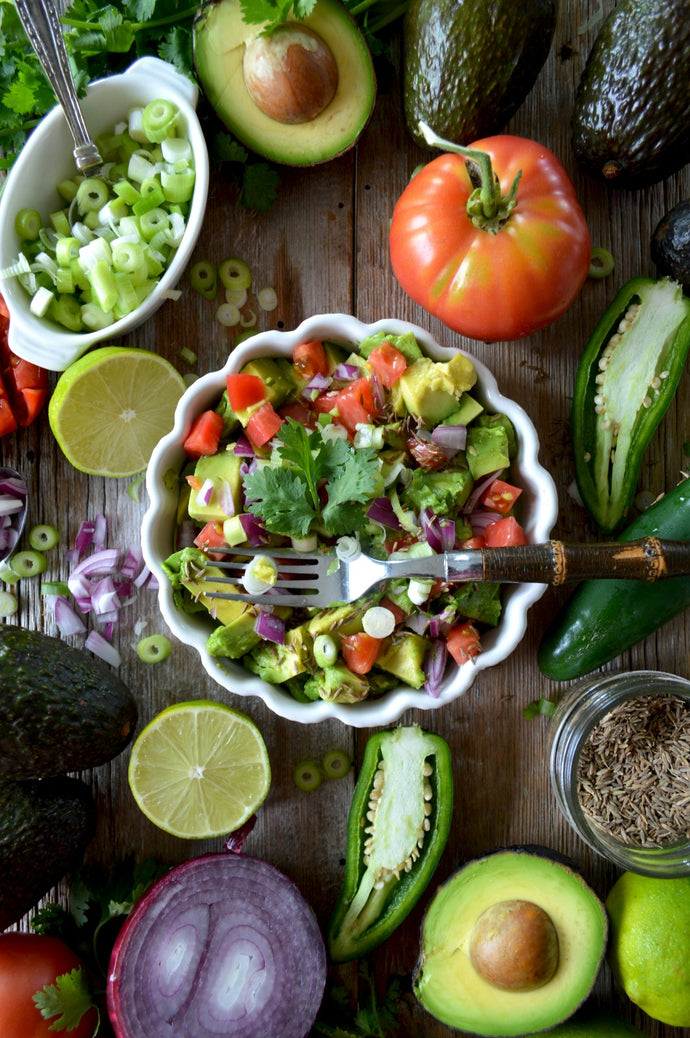 Eating like a Human
I've always been fascinated by the human body, and its ability to perform in radically different ways if provided a specific set of fuel sources.
I gave up Carbs in 2014 and got on to a Fatty-Protein eating protocol. It basically consists of equal parts (in grams) of Fat & Protein. Our ancestors of course didn't know this fancy term when they hunted and survived on a carb-free/fatty-protein diet for over 99% of our evolution.
The other changes I made in my lifestyle were:
Started eating infrequently (lesser meals)
Started training infrequently (fewer training sessions 3-4 times per week)
Added HIIT to my weight training. This helped improve my VO2max (fancy term for endurance) and cardio-respiratory fitness.
Got disciplined with my Micronutrient intake (omega-3s, antioxidants, calcium, vitamins, extracts etc.)
Here are 4 quick reads for you to access the hacks to peak performance and longevity:
Of Clean Labels & Half Truths-1
Innovation with Purpose
We started research on the Neulife line of products in 2015 with one single purpose.
To develop an authentic and evidence-based line of products to solve today's most compelling health and fitness challenges through solutions, which were science backed and filled genuine performance gaps.
Here's what the nutrition market looked like when we launched our line in 2020 after 5 years of intensive R&D and 2 Patents later:
Overpriced imported products
Low quality and non-compliant domestic products
Me-too formulas
Frivolous health and label claims
Fake logos littered all over product labels
Lack of genuine, science-based innovation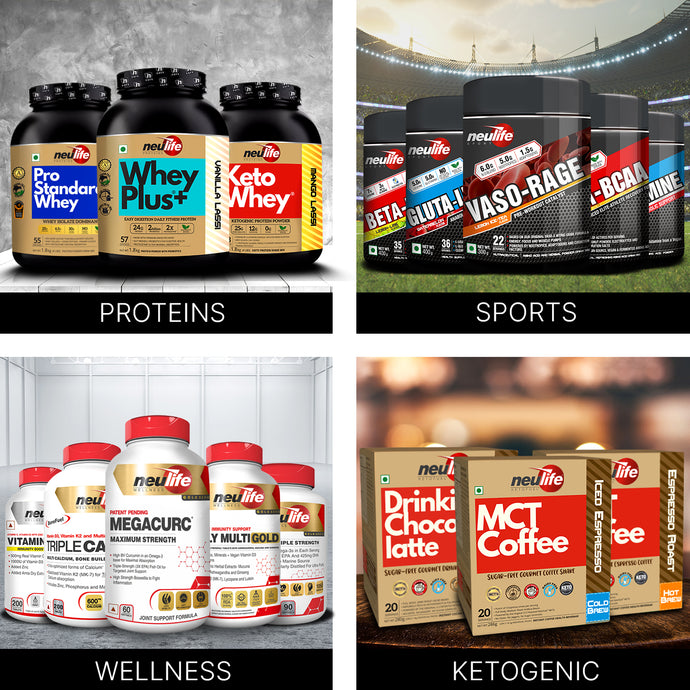 The Neulife line of products
The Neulife line of products is meant to make humans perform like, well humans.
Our products are designed to optimize the 3 pillars on which, human performance rests:
Metabolic health involves weight management, energy systems and immunity.
Cognitive health involves mind, memory and acuity.
Muscular health involves strength, agility and body composition.
We support your Goals in all of the above disciplines with a premium full-stack portfolio, which spans top quality Proteins, advanced Sports nutrition, cutting-edge Wellness formulas and metabolic friendly Ketogenic products.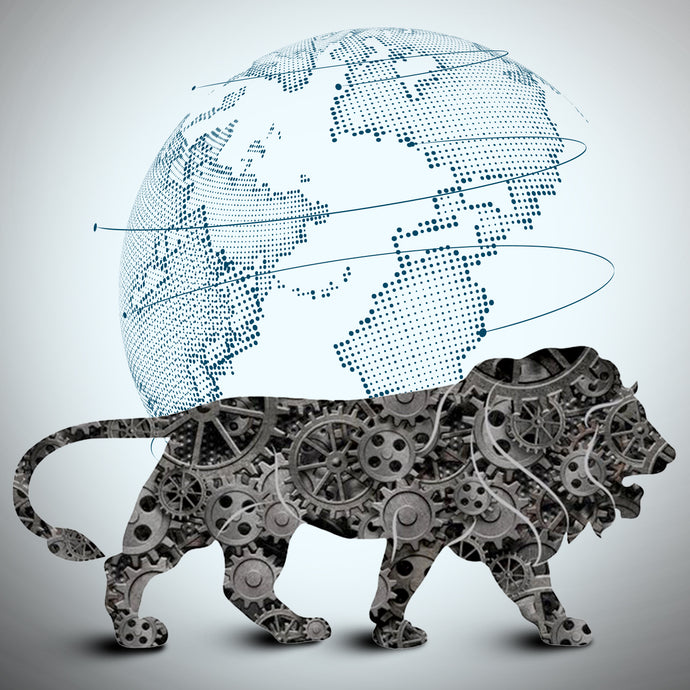 Making it Better in India
What defines world class? Is it the number of geographies you are present in?
No, world class simply means Quality which is at par with the best in the world. For us, it's never been about "Make in India". It has to be made BETTER in India. Else we don't make it.
Better would mean:
And most important, TASTES LIKE DESSERT.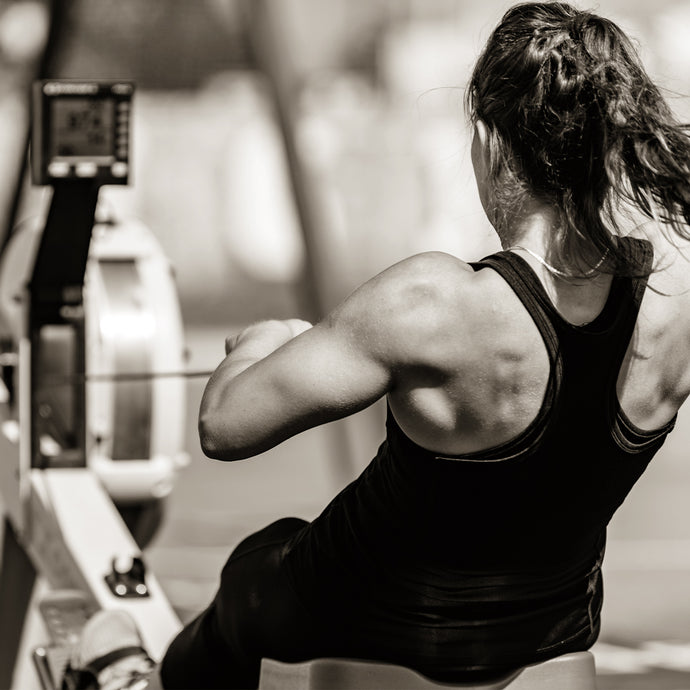 Elevating Human Performance
Who We Are
Neulife is a full-stack performance nutrition company helping people perform better everyday through a positive shift in their nutrition.
What we do
Neulife develops science-backed nutrition solutions to improve metabolic, cognitive and muscular health
Why we Exist
Our mission is to help people experience the joy of Peak Performance through nutrient optimization.